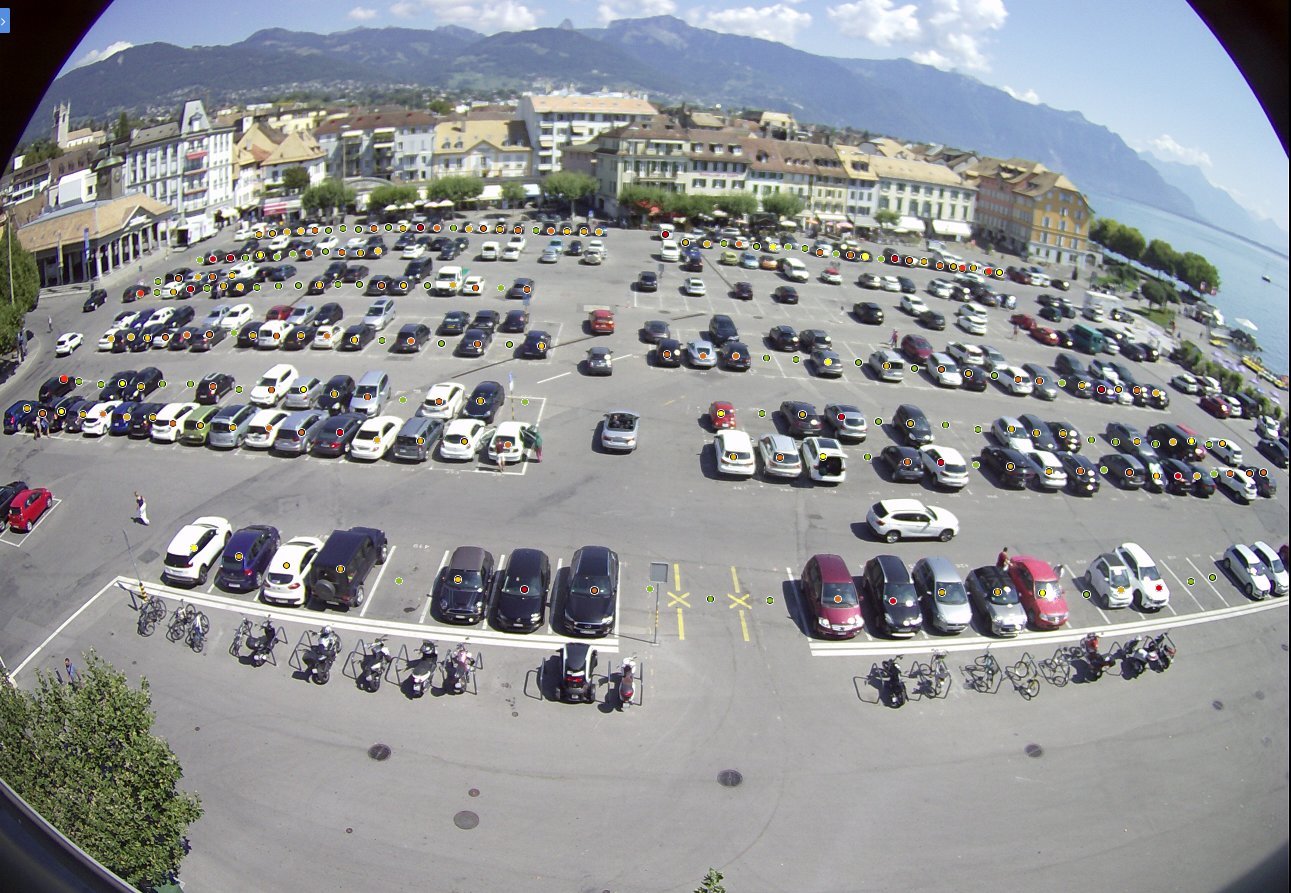 Success Story
Parquery analyses more than 400 spots by detecting vehicles on images from only two standard cameras, one of which is a webcam which was already mounted and whose images are publicly available. Real-time results on both parking availability (green dots) and parking duration (coloured dots) are provided to the City of Vevey. The number of available parking spots are also displayed to drivers on dynamic guidance panels and on the local authority's website.
How it works
More than 400 parking spots are monitored by only 2 cameras. Each camera is installed at 15-meter height, on a building which belongs to the client. Due to the cameras' height, neither the vehicles' numerical plate nor people's face features can be distinguished. Once analyzed, all images from any of these cameras is automatically deleted.
What the client appreciates
''The vehicle detection service offered by Parquery allows us to communicate in real time and reliably the availability of an open car park of 450 places. This service has also been integrated into the parking enforcement applications of the car park and has improved the work efficiency of police assistants," explains Daniel Gnerre from the City of Vevey. Learn more.